What is the Best Car For A New Zealand Roadtrip?
New Zealand's scenic highways winding through mountains and stretching along the beautiful coastline are made for a road-trip adventure. The country is particularly popular in winter when the ski-fields come to life and winter sports enthusiasts flock to the slopes. However if you are planning to drive while visiting New Zealand in winter, it can come with some additional hazards. VroomVroomVroom wants you to have a safe and enjoyable holiday in New Zealand, so we have set out to answer the question: 'What is the best type of car for a winter road-trip in New Zealand?'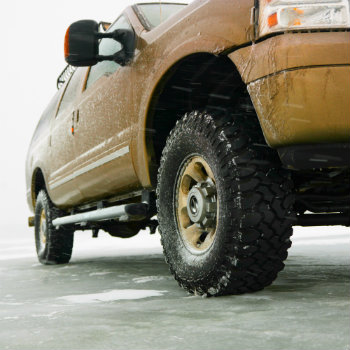 Where will you be driving in New Zealand?
The first aspect that will impact your choice of vehicle is where in New Zealand you will actually be driving. New Zealand is a diverse country and experiences a range of different climates. In certain parts of the country, you may not experience snow and ice on the road. Many sections of the North Island do not have regular snowfall, and neither do a lot of coastal regions.
If you are heading to any alpine regions, particularly the Southern Alps, you will need to take extra care as there is frequent snowfall throughout winter. If you are driving on rural roads, the conditions may be more challenging than you are used to. The winding, steep inclines of the roads can present additional hazards. Conditions are changeable in New Zealand, and you should carefully monitor weather conditions and follow local advice.
Would a four wheel drive be better in winter conditions?
Four wheel drive vehicles can give drivers a better handle on driving in icy conditions. Four wheel drive and all-wheel drive vehicles can help drivers move through the snow better than a two-wheel drive. If you are heading to the ski fields, you may find that simply having the additional space is a benefit. If you are driving on rural roads with more challenging terrain you may find a four wheel drive vehicle is better equipped to deal with the conditions.
Even if you drive a four wheel or all wheel drive, you will still face the same hazards as other drivers. It will still be harder to slow down in the winter conditions, and you need to take extra car and break early and gradually. In winter there is the risk of black ice, particularly around lakes and in shaded areas. Avoid sudden braking and maintain appropriate following distances.
Is an automatic or manual transmission better for driving in the snow?
The transmission of the car does not determine how you drive in the snow, rather it comes down to the skill of the driver. You should drive a vehicle with the transmission you are comfortable with. If you are from overseas and unfamiliar with left-hand side driving, you may find it more beneficial to drive an automatic so you can properly focus on the road conditions.
Some believe that the manual transmission is better in snowy conditions as the driver has more control over the gears. The increased clutch control can assist drivers when they are navigating difficult conditions.
You should take snow chains no matter what kind of vehicle you are driving. If you do not know how to fit snow chains, you should ask your car rental company before you depart. No matter which type of vehicle you end up driving in New Zealand, it is important to take extra care and monitor the conditions on the road. Check out our winter tips in New Zealand for more information.